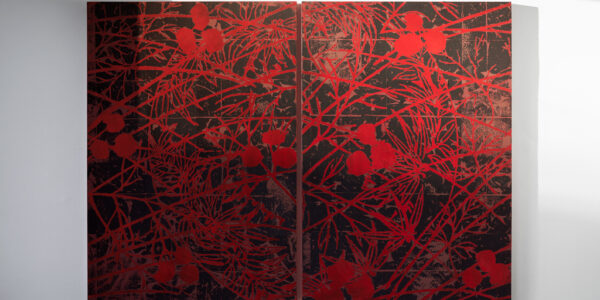 GHOST LINKS
Charles Munka
---
We held an exhibition of Charles Munka's new works, "GHOST LINKS," at the KICHI art gallery in Ebisu, Tokyo."GHOST LINKS" was exhibited for the first time in Tokyo.
Charles Munka was born in Lyon in the south of France, lived in Hong Kong, Shanghai, and Tokyo before moving to Sado Island, where he currently works, influenced by the environment around him. In 2020, in Wajima, located 50 nautical miles southwest of Sado on the Noto Peninsula, he met lacquer craftsman Kohei Kirimoto through the Japan Artisan Foundation, which led to the creation of the "GHOST LINKS" series.
This exhibition consists of 10 works: 8 paintings inspired by the process and techniques of Wajima-nuri (Wajima lacquer art), and 2 sculptures created by Munka and Kirimoto using buoys found on the coast of Sado Island.
The artist describes that there is a similarity between the Wajima-nuri production process, the finished product, and the appearance of the town of Wajima.
Munka's aesthetic sense is that "by focusing on things that are usually overlooked, it is possible to discover a new beauty in them," as he finds inspiration for his work by exploring the town, observing Wajima-nuri production sites, and talking to the artisans on their frontlines.
The buoys, painted with black and vermilion lacquer (using a quantity equivalent to coat 20 bowls) over a period of six months, are aged to give them a texture close to lacquerware. While the postwar framework for the preservation and protection of traditional crafts has made it difficult for them to evolve, this exhibition takes a new look at the technique, showcasing it through an artistic perspective. Each of the "GHOST LINKS" works bears a name inspired by Greek mythology, channeling these ancient tales with techniques that transcended time over the past 1,000 years.

恵比寿のアートギャラリー「KICHI」にてシャルル・ムンカの東京初となる新作展『GHOST LINKS』を開催致しました。
シャルル・ムンカはフランス南部のリヨンで生まれ、香港、上海、東京を経て現在は佐渡へと拠点を移し、身の回りの環境に影響を受けながら制作に取り組んでいます。
2020年に佐渡から50海里ほど南西へ離れた能登半島の輪島で、Japan Artisan Foundationにより漆芸家の桐本滉平と出会い、『GHOST LINKS』シリーズが制作されました。

本展は輪島塗の工程や技からインスピレーションを受けたペインティング作品8点と、海岸で拾得された浮標を素材とし、ムンカと桐本によって制作された立体作品2点の計10点で構成されます。
作家は輪島塗の製作工程及び完成品と、輪島という町の外観に近似性があると語ります。「普段は見過ごされがちな事物に焦点を当てることで、そのものの新たな美を発見することが可能になる」というムンカの美意識は、町を散策し、輪島塗の製作現場を見、職人から話を聞くなかで、 創作の起点となるインスピレーションを得ています。
椀にして約二十個分もの黒漆と朱漆を半年かけて塗った浮標の作品は、エイジングをかけることで年代物の漆器のような質感を魅せます。戦後に伝統工芸という技術保全・保護のための枠組みが発足されたことにより、変化や変容を受け入れがたくなっている枠組みの、技術そのものにフォーカスし、芸術という媒体を軸に発展と推移を試みました。『GHOST LINKS』シリーズはそれぞれギリシャ神話から着想を得た名が冠されています。古代の物語と約1000年の技術が、時間や場所を越えて芸術を起点に今ここに新たに立ち現れました。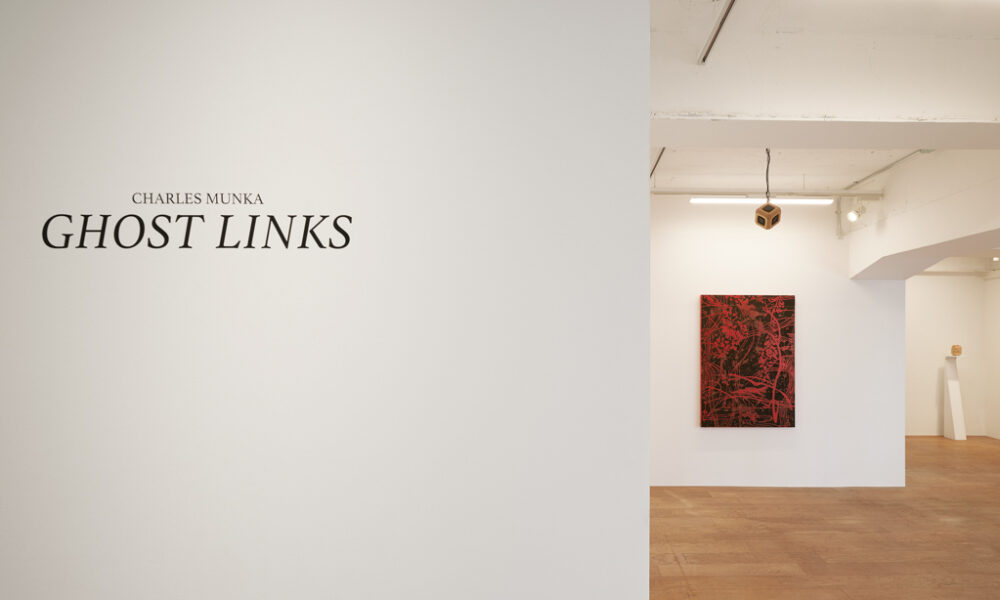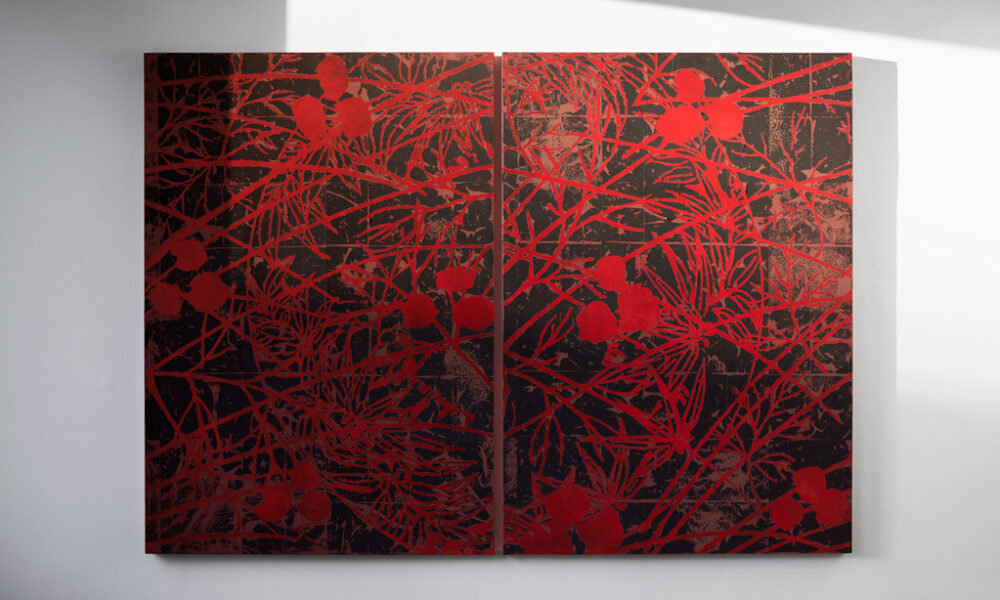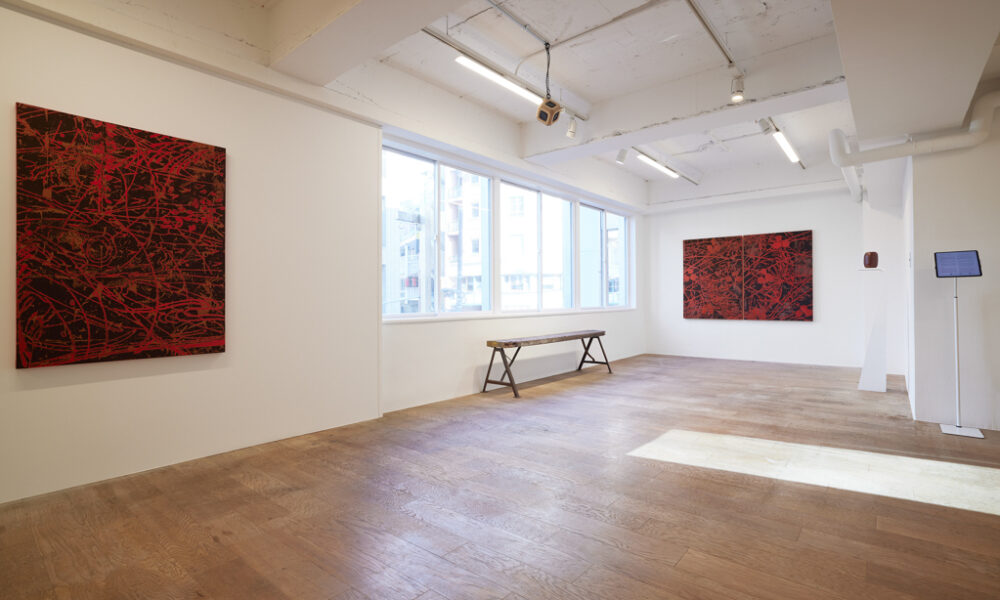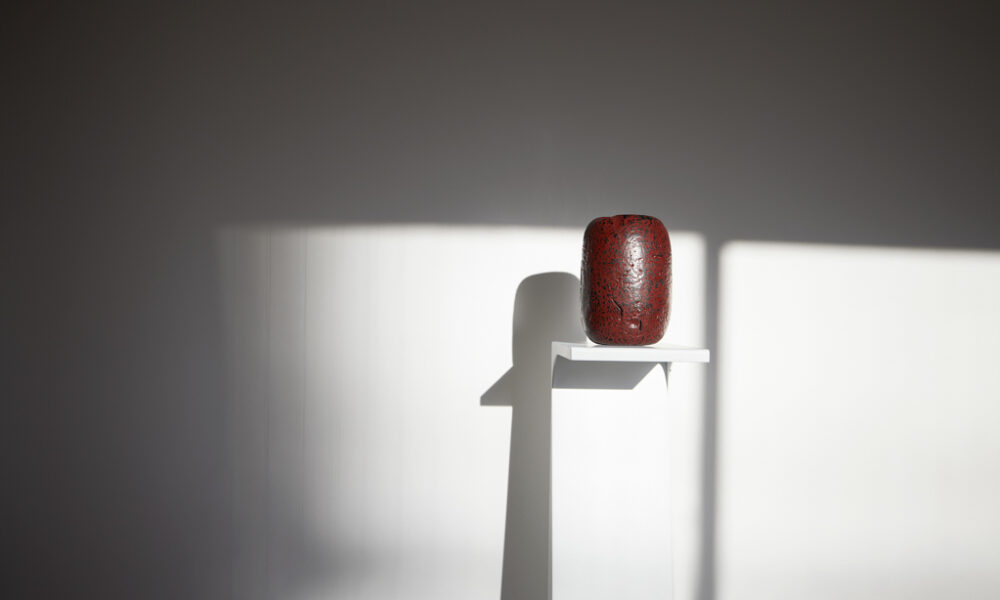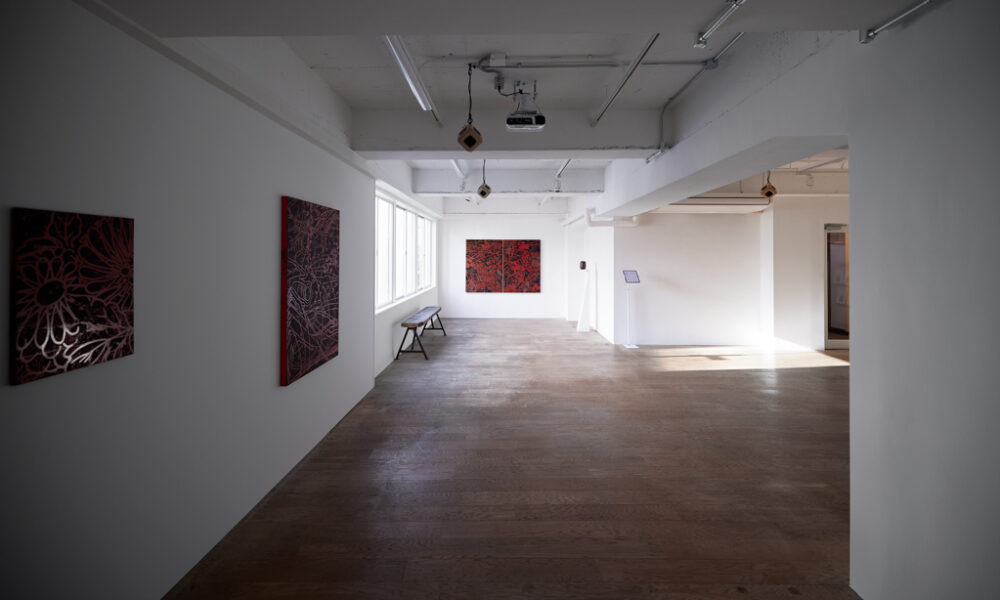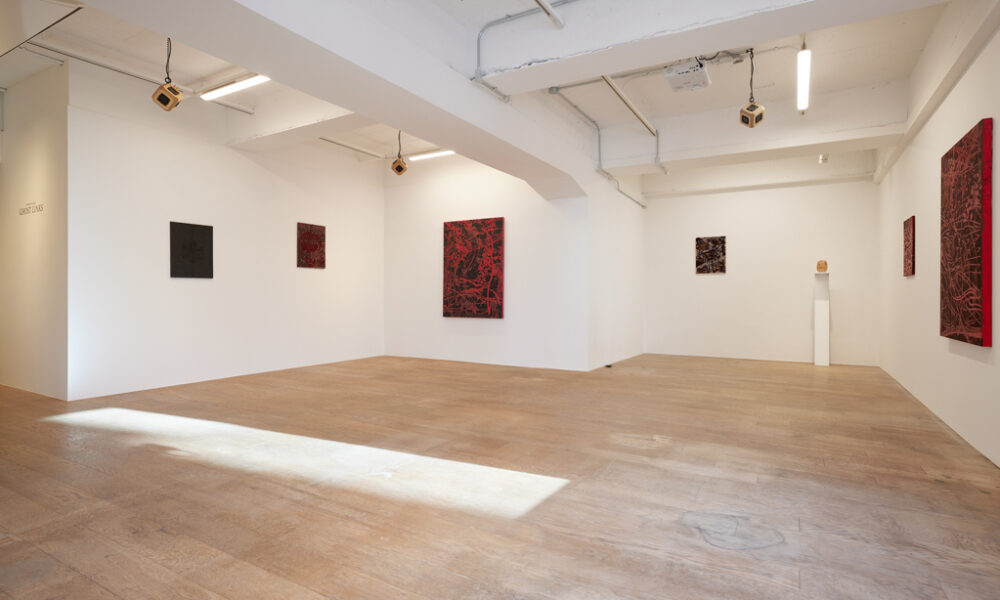 GHOST LINKS
会期   |2月1日(水)〜3月5日(日)
      13:00 - 19:00

会場   |KICHI
      〒150-0022 東京都渋谷区恵比寿南2-8-2 3F


Date   |February 1st - March 5th
      13:00 - 19:00

Gallery  |KICHI
      〒150-0022 3F, 2-8-2 Ebisu-Minami, Shibuya-ku, Tokyo