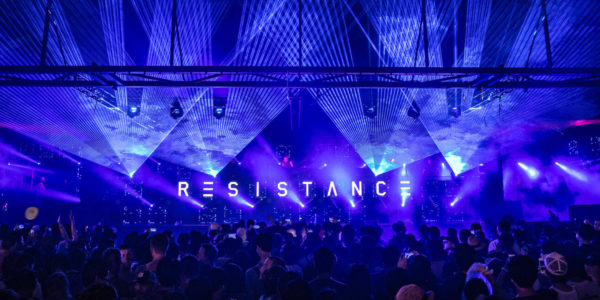 RESISTANCE STAGE
ULTRA JAPAN
---
The ULTRA MUSIC FESTIVAL is one of the world's most-renowned dance music festival. RGB was in charge of video direction for its Japanese edition: "ULTRA JAPAN".
We were in charge of the RESISTANCE STATION, set up from 2015 to 2019 with a DJ booth and a uniquely shaped LED behind it. In collaboration with overseas team, we produced an original world-standard video, representing each artist in real time.
ULTRA JAPAN was held in Odaiba, Tokyo since 2014, and in 2016 it drew a record 120,000 visitors over three days. It is one of the largest electronic dance music events in Japan.
世界最高峰のダンスミュージックフェスティバル「ULTRA MUSIC FESTIVAL」。その日本版「ULTRA JAPAN」ので映像演出を担当。
私たちが担当したのは、2015年から2019年に設けられたRESISTANCE STAGE。DJブースと背後に独自の形をしたLEDが設置。本国のチームと連携を取りながらワールドスタンダードな映像を制作し、アーティストごとにリアルタイムで表現しました。
「ULTRA JAPAN」は、2014年から東京・お台場で開催。2016年には3日間で12万人の来場者を記録。エレクトロニック・ダンス・ミュージックのイベントとしては日本最大級。